In September 2023, Heads of States from across the world will convene for the United Nations Sustainable Development Goals Summit (SDG Summit). Through the #SDG16Now Campaign, civil society, governments, UN agencies, philanthropic groups and the private sector will work together to ensure that the SDG Summit catalyzes action to create more peaceful, just and inclusive societies though Sustainable Development Goal 16 (SDG16+). Join the campaign or endorse targeted actions to support transformative commitments and renewed resourcing for SDG16+ in the lead up to the 2023 SDG Summit.
Mobilize Transformative Commitments for SDG16+
Governments and all stakeholders must make specific and transformative commitments to advancing SDG16+ at the 2023 SDGs Summit and other key moments, and ensure follow-up and accountability to these commitments #Commitments4SDG16Now

Strengthen and Catalyze Robust Financing for SDG16+
Governments, International Financial Institutions (IFIs) and donors must scale up investments in SDG16+ at all levels, including through additional support for civil society and grassroots communities



Recognize and Harness the Indispensable Role of Civil Society for SDG16+'
Civil society must be recognized as a critical component in advancing SDG16+ and the 2030 Agenda at all levels, including through robust participation and engagement around the 2023 SDGs Summit and beyond

How to Engage with the #SDG16Now Campaign
Initiate real progress for global SDG16+ implementation through participating in any one of these Campaign activities, and by doing so become a part of our #SDG16Now Campaign.
Support the Global Day of SDG16+ Action to publicly express your support for accelerated action on SDG16+
Join the SDG Summit Peoples Rally at UN Headquarters
Support the SDG16+ Commitment Conference
Join the call for CSO access and participation at the SDG Summit
Become an #SDG16Now Campaign Champion
Sign the global civil society petition calling for accelerated action and resourcing to realize SDG16+
Join a virtual consultation with UN and government stakeholders on advancing SDG16+
Issue a joint letter to your government on accelerating action on SDG16+
Host a national multi-stakeholder consultation on accelerating action on SDG16+
Endorse the Rome Civil Society Declaration on SDG16+
Share your advocacy asks around SDG16+

Express your support for SDG16+, civil society and #SDG16Now on social media
Complete and share the Global SDG16+ Survey
Make a commitment to accelerate action on SDG16+
Access regular #SDG16Now Campaign updates
Join the TAP Network and the TAP Mobilization and Advocacy Working Group

Showcase your organization's activities or work in the SDG16+ Campaign Calendar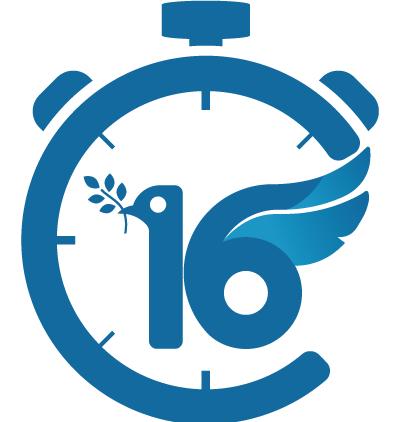 Join the #SDG16Now Campaign Community
Join a growing community of partners engaging in activities to advance SDG16+